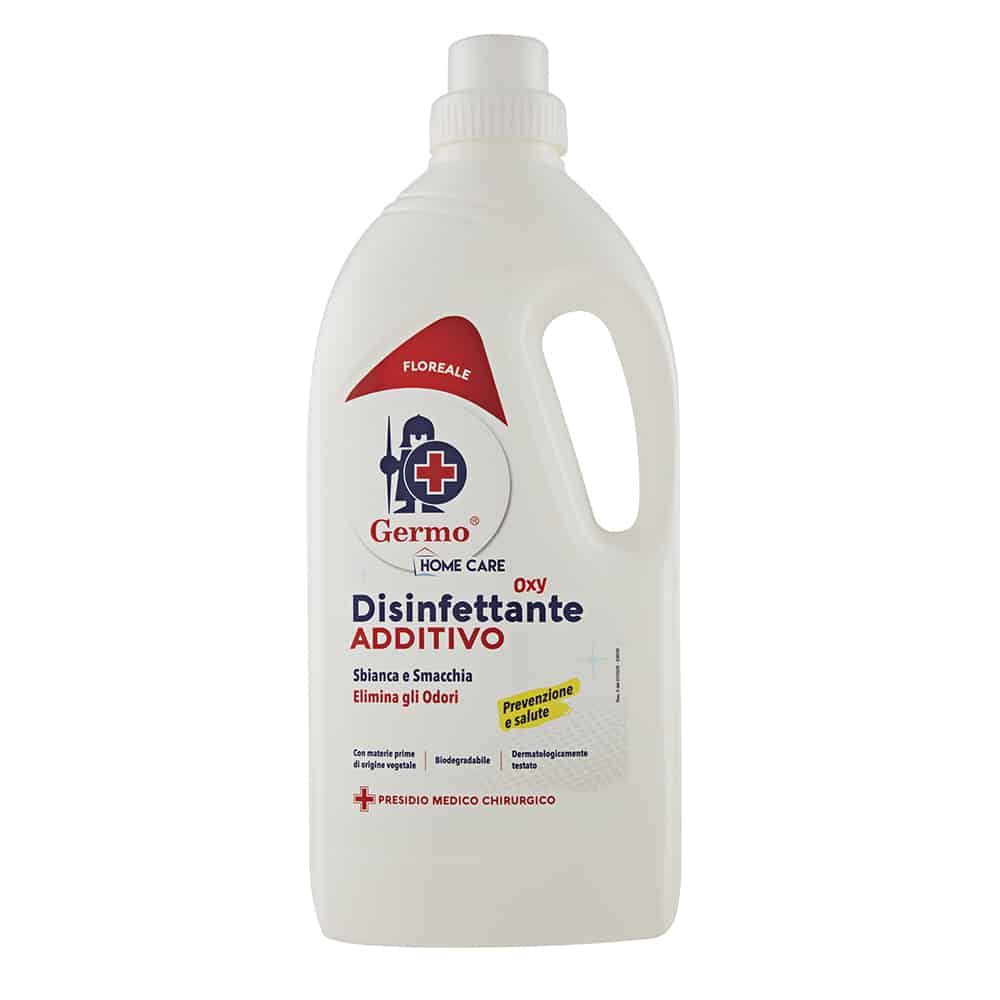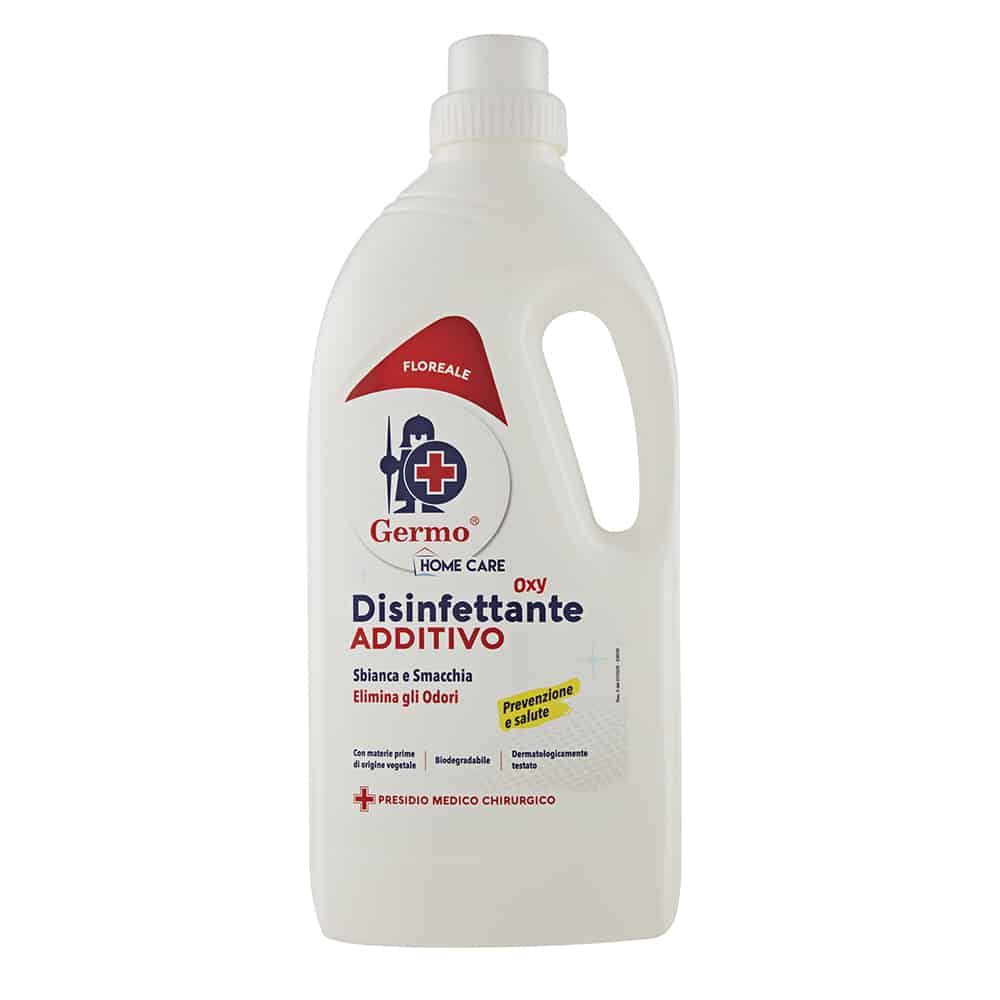 Additivo Disinfettante Oxy
Adjuvant additive for laundry.
Additivo Disinfettante Oxy is registered by the Italian Ministry of Health.
ADDITIVO DISINFETTANTE OXY is a liquid adjuvant additive of the washing that disinfects, stains, whitens and eliminates bad smells.
It must be added to normal detergents for hand and machine washing of all clothing.
Based on active oxygen, it is indicated for the laundry of the whole family and in particular for the clothing of children and the elderlies.
It acts against stains and germs, eliminating up to 99.9% of bacteria.
It affects the organic fermentations responsible for the formation of bad smells.
Respect tissues and colors.
Active already at 30 °.
Composition
Instructions for use
Packaging
Product ID
How to storage and validity
Technical DataSheet
100.0 g of product contain:
Hydrogen peroxide 11.0 g; Alkyl-benzyl-dimethyl ammonium chloride 1.7 g; parfum; co-formulants; depurated water q.s.to 100.0 g.
Contains Benzyl salicylate, Hexyl cinnamal
DISINFECTANT: In the washing machine: add 100 ml of product in the special compartment and do a 30-minute pre-wash cycle, then proceed with the normal washing cycle with detergent. By hand: add 50 ml of product in 4 liters of water. Soak for 30 minutes. Proceed with the normal washing, adding the detergent and rinse.
WHITENING: Add to the detergent about 100 ml of product and proceed with the normal washing cycle. In the case of stubborn stains, pour about 2 ml on the stain, rub, leave to act for 5 minutes and proceed with normal washing in the washing machine. For delicate tissues or when in doubt, try the product first on a small part.
Carefully read the instructions and directions for use on the label.
900 ml Bottle – Box containing 12 Bottles
2 years.
The indicated period of validity refers to the product properly stored in its container and correctly used.
Store in a cool, dry place, away from heat sources.