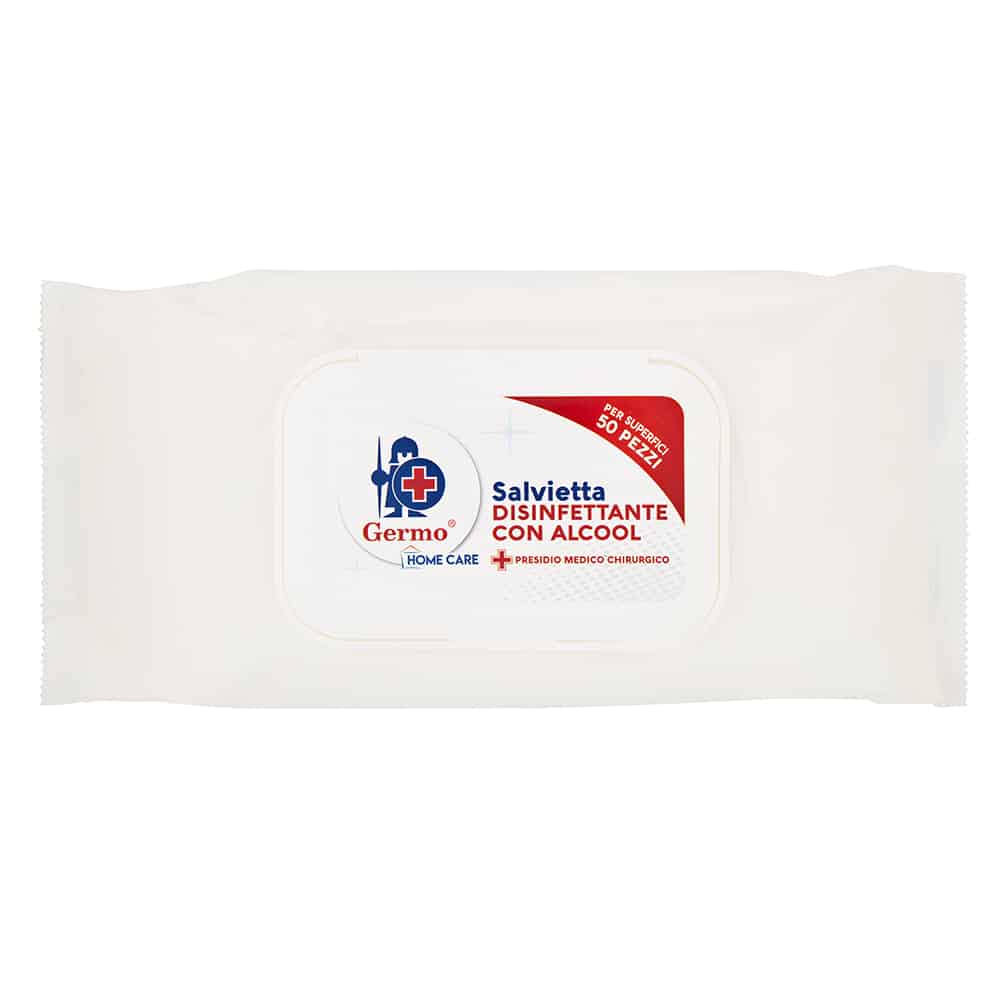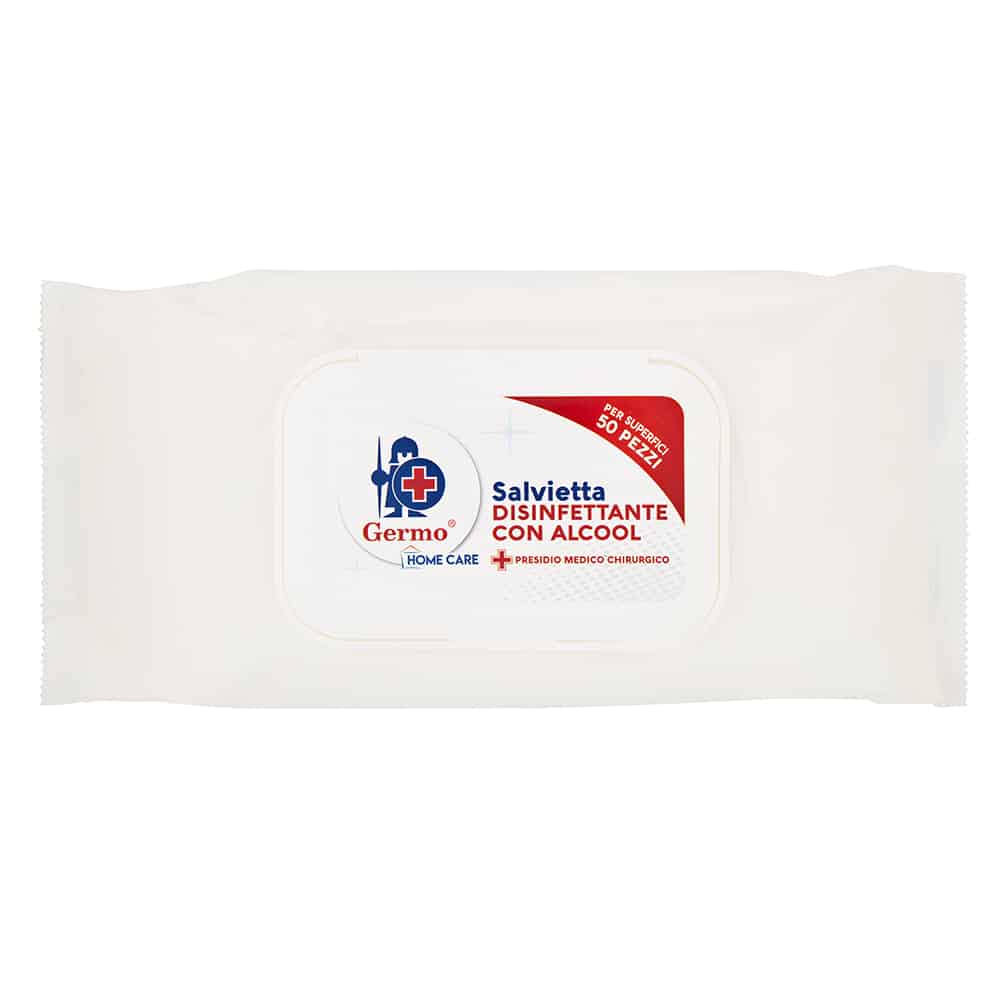 Salvietta Disinfettante con Alcool
Disinfectant wipes to disinfect and cleanse surfaces.
Salvietta Disinfettante con alcool is registered by the Italian Ministry of Health.
SALVIETTA DISINFETTANTE CON ALCOOL is a soaked wipe with DISINFETTANTE ALCOLICO designed to disinfect and cleanse all surfaces simultaneously thanks to the specific formulation, free of dyes and with Chlorhexidine, Benzalkonium and Alcohol.
The two alcohols present in the formulation allow a good degreasing action as well as a quick evaporation.
They are pleasant perfumed.
Composition
Instructions for use
Packaging
Product ID
How to storage and validity
Technical DataSheet
100.0 g of imbibing solution contain: Chlorhexidine digluconate 0.1 g; Benzalkonium chloride 0.1 g; Isopropyl alcohol; Ethyl alcohol; co-formulants; depurated water q.s. to 100.0 g.
Contains: Benzyl Alcohol, Citral, Limonene, Geraniol.
Ready to use wipes.
Rub surfaces and objects making sure they are completely moistened. Leave act for 3 minutes and pass a cloth only if necessary.
Carefully read the instructions and directions for use on the label.
Flow pack with 50 wipes – Box containing 10 Flow pack
3 years.
The indicated period of validity refers to the product properly stored in its container and correctly used.
Store in a cool, dry place, away from heat sources.