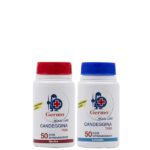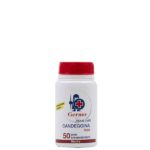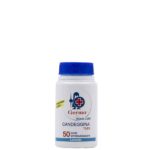 Candeggina Tabs
Chlorine effervescent tablets to cleanser, sanitizer, whitener objects and surfaces.
CANDEGGINA TABS, chlorine tablets, effervescent multifunction are specifically designed to cleanse, sanitize and whiten, quickly and efficiently, objects and surfaces in some environments such as: kitchen, bathroom, floors and laundry.
Thanks to their innovative format are the practical and modern alternative to the classic sodium hypochlorite; it facilitates the dosage and consequently also the use, avoiding unnecessary waste.
Tablets are without perfume or with a Lavender fragrance.
Composition
Instructions for use
Packaging
Product ID
How to storage and validity
Technical DataSheet
Reg.648/2004/EC: 15-30% chlorine-based bleaching agents.
Contain Sodium Dichloroisocyanurate.
Hand laundry: to wash white clothes and remove the most stubborn stains: dissolve 1-2 tablets in 10 l of water and soak the clothes for about 5 minutes, rinse well before normal washing.
Laundry in the Washing Machine: put 1 tablet in the compartment with the detergent and proceed with normal washing.
Dishwasher: put 1 tablet in the washing water.
Toilet: deposit 1 tablet in the toilet water, leave for 5 minutes and then rinse. Repeat every 5-7 days.
Bathroom / Kitchen / Tiles / Floors: dissolve 1-2 tablets in 10 l of water, moisten a rag and clean the surfaces; leave for 5 minutes; rinse thoroughly.
Carefully read the instructions and directions for use on the label.
Jar with 50 neutral tablets – Box containing 6 Jars
Jar with 50 lavender tablets – Box containing 6 Jars
T201 (Neutral Tablets)
T202 (Lavender Tablets)
36 months.
The indicated period of validity refers to the product properly stored in its container and correctly used.
Store in a cool, dry place, away from heat sources.