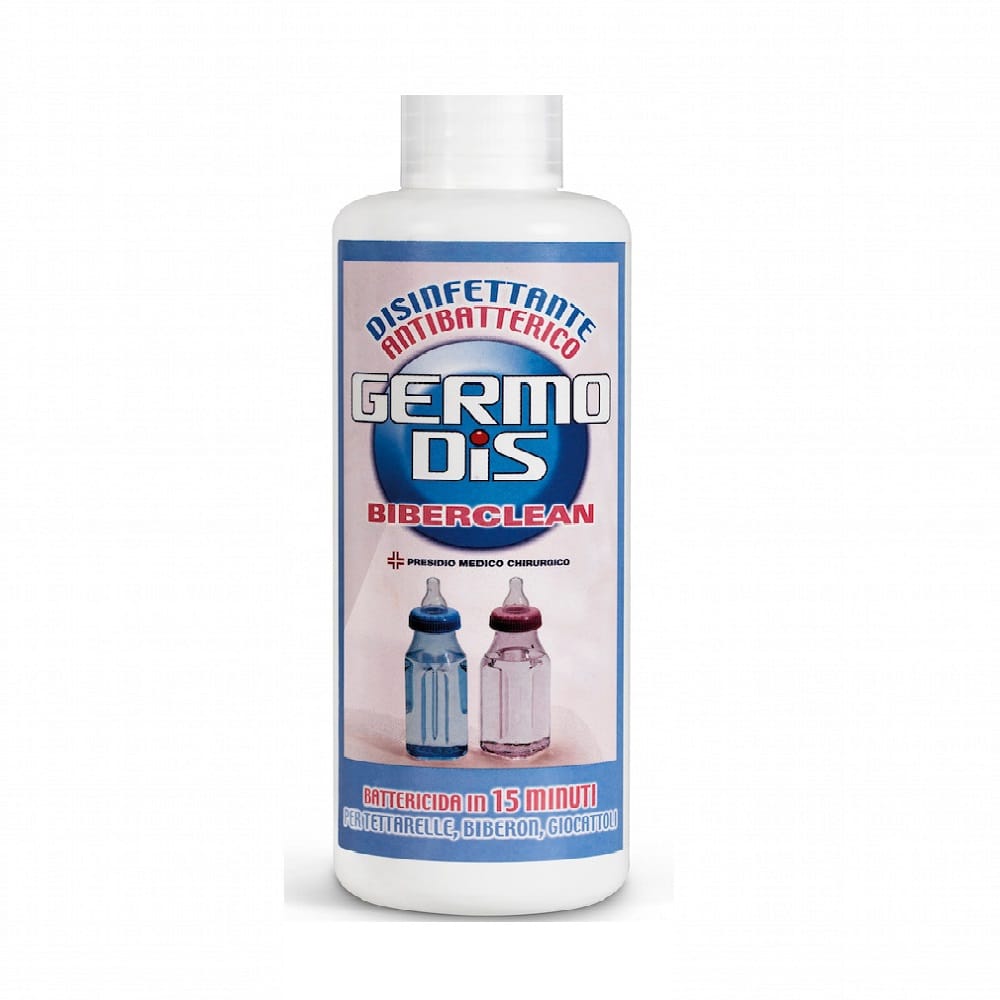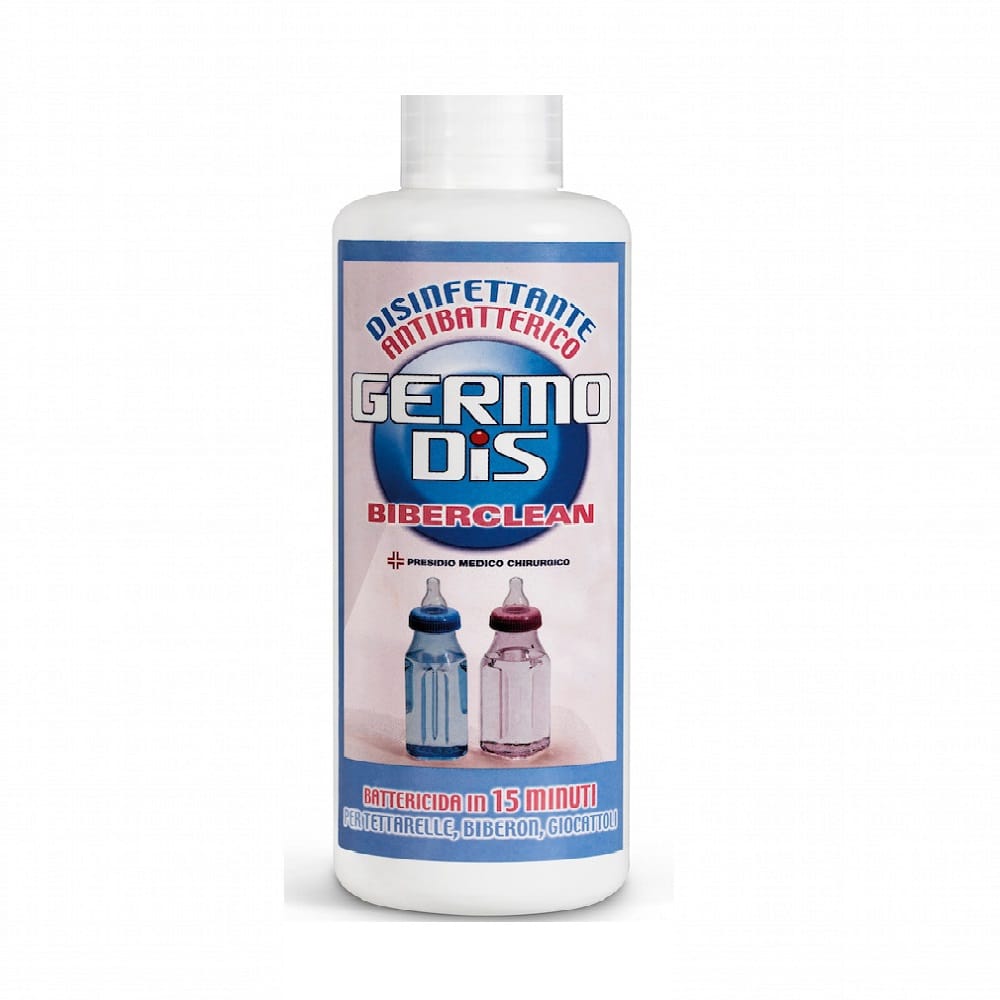 Germodis Disinfettante Baby
Disinfectant for objects in contact with children.
Germodis Disinfettante Baby is registered by the Italian Ministry of Health.
DISINFETTANTE BABY is a disinfectant specifically studied for the disinfection of all objects which come in contact with children's mouth: it removes germs, fungi and bacteria on the objects and protects from the risk of infections. The special formula of DISINFETTANTE BABY does not contain chlorine and it is enriched with Bergamot essential oils, it is active in 30 minutes and does not leave residuals (smells or taste) on treated objects that allowed to disinfect: baby bottles, pacifiers, toys and other objects used by children.
Composition
Instructions for use
Packaging
Product ID
How to storage and validity
Technical DataSheet
100,00 g of product contain:
Benzalkonium Chloride 1,25 g; Water-soluble Bergamot essential Oil 3,00 g; depurated water q.s. to 100,00 g.
Dilute 20 ml of product in 1 liter of water and leave completely immersed the objects previously washed, in the solution for 30 minutes.
At the moment of use, drip accurately the objects and rinse them with potable water.
The product is active for at least 24 hours.
Bottle of 1000 ml – Box containing 6 Bottles
5 years.
The indicated period of validity refers to the product properly stored in its container and correctly used.
Store in a cool, dry place, away from heat sources.