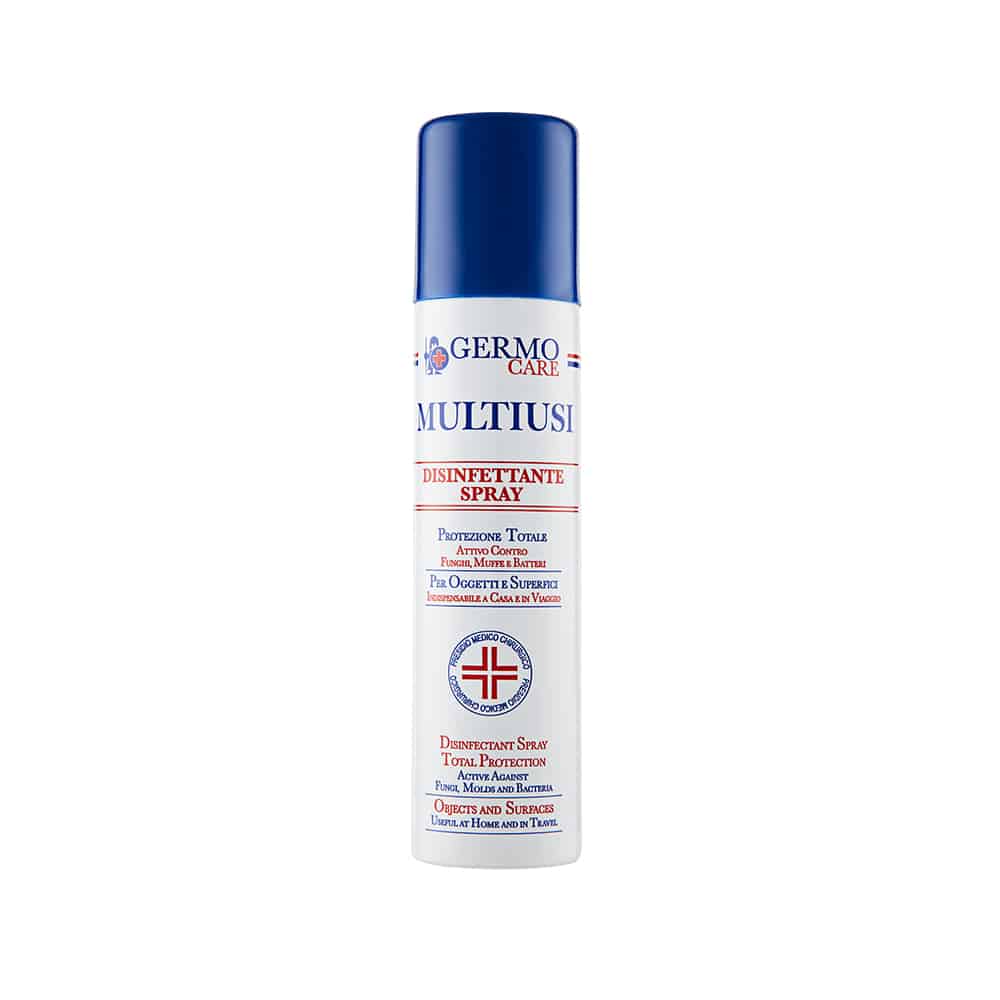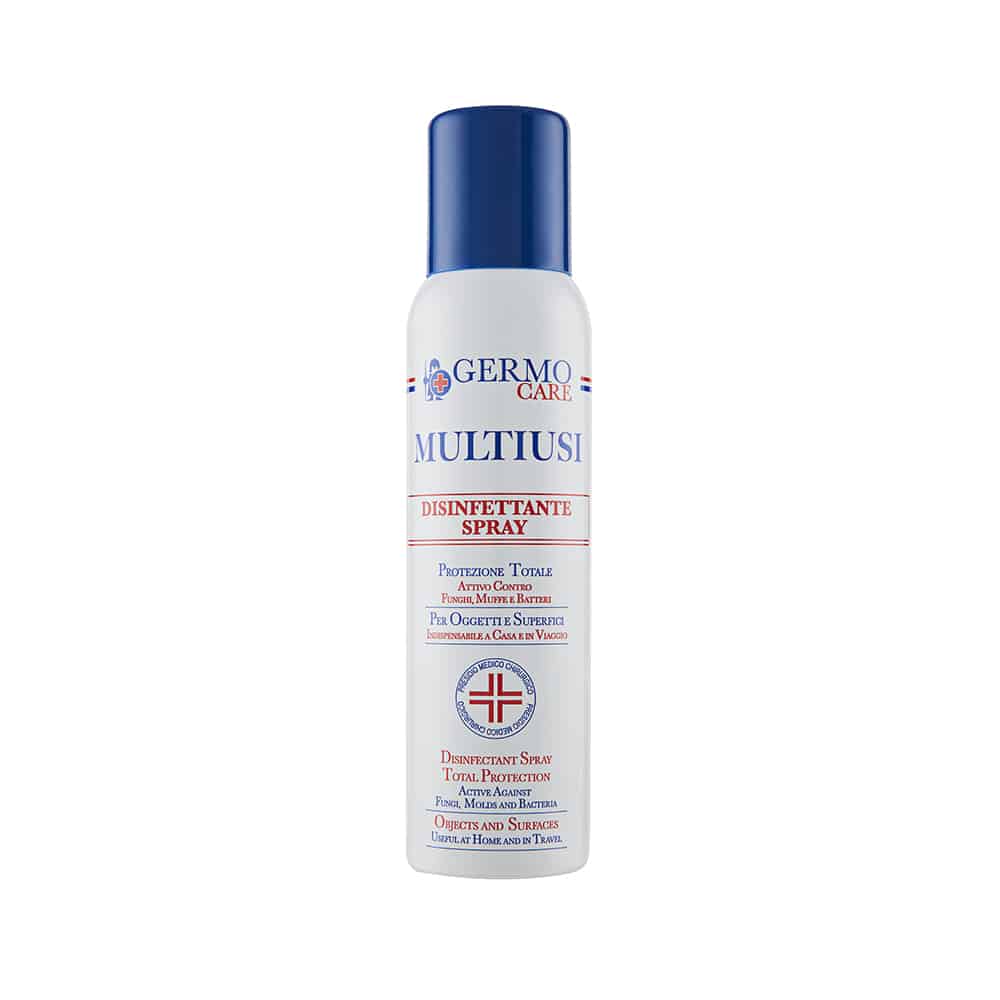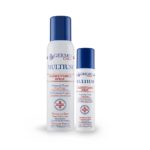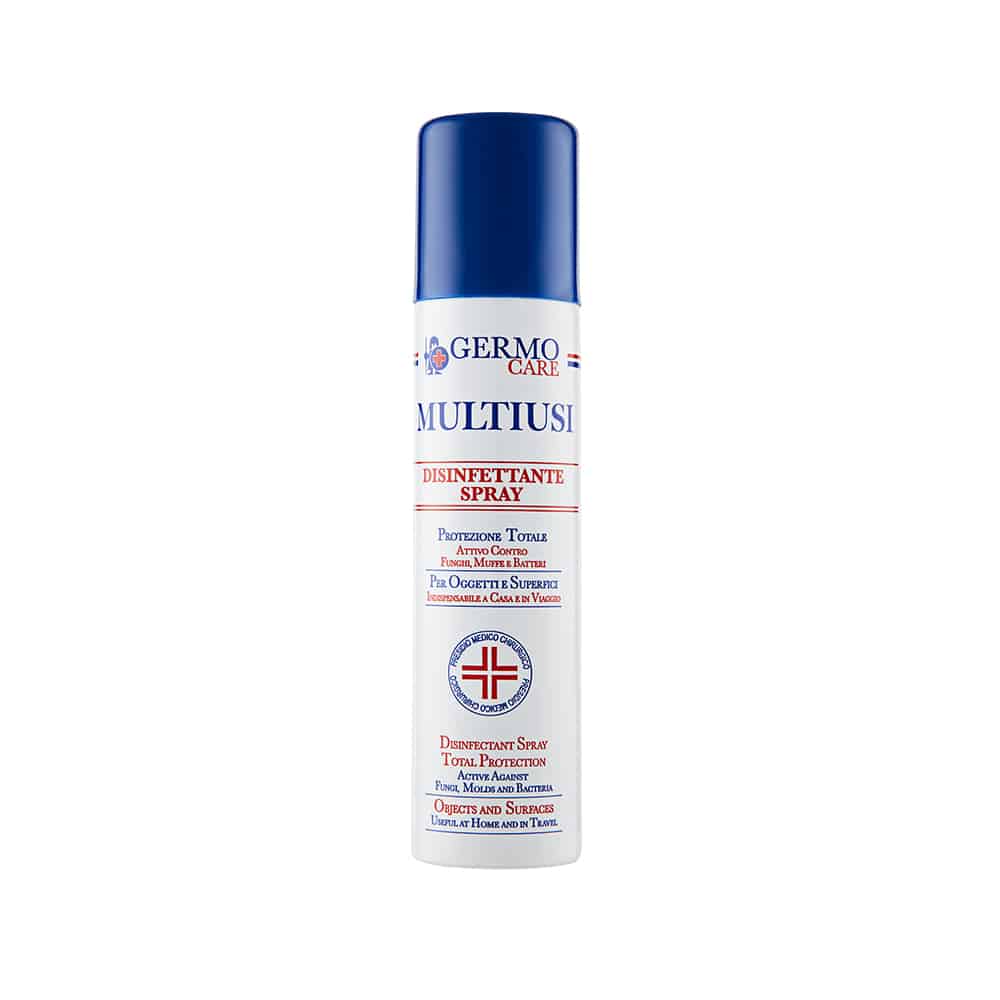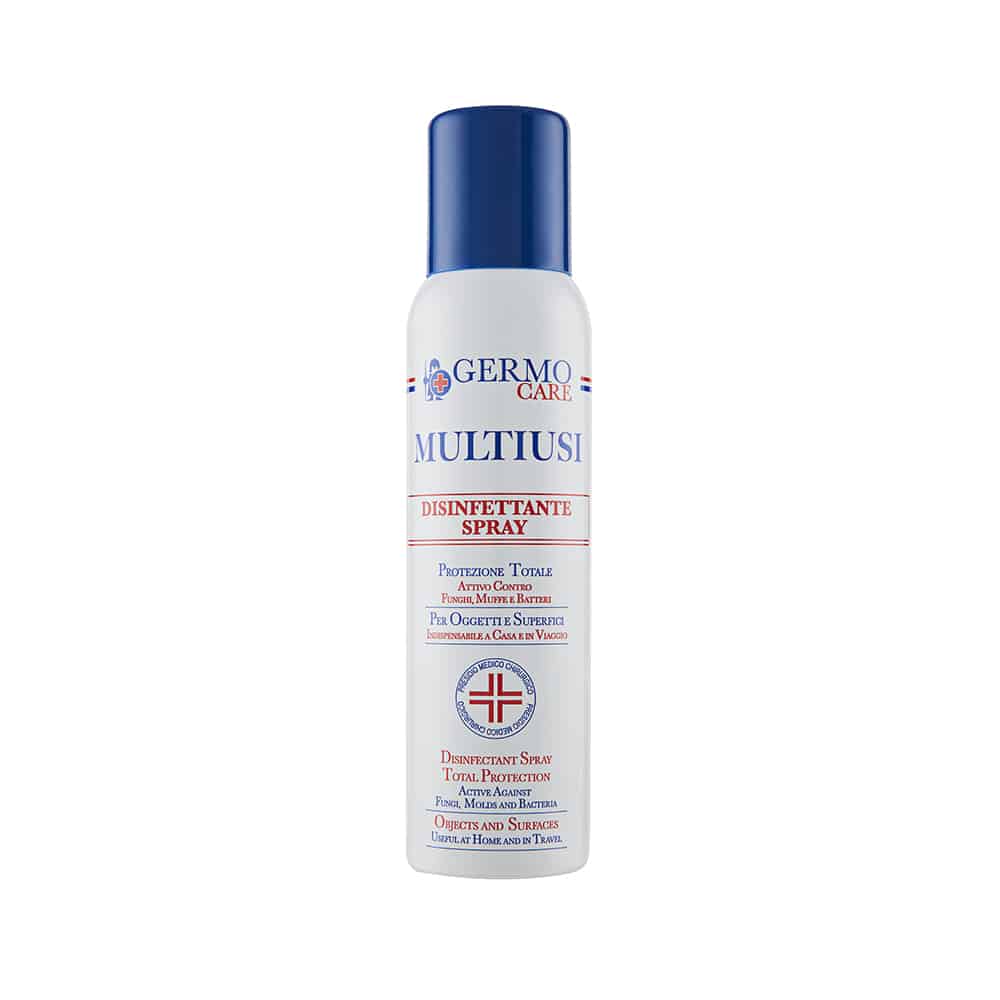 Multiusi Disinfettante Spray
Quickly deodorant disinfectant for closed environments.
Multiusi disinfettante spray is registered by the Italian Ministry of Health.
MULTIUSI DISINFETTANTE SPRAY disinfects, quickly and completely deodorizes objects, equipment and surfaces of closed environments (emergency rooms, classrooms, dental clinics, roulette, boats). It performs an effective deodorant action and combats the organic fermentations that generate bad smells. It does not stain.
Active on the Coronavirus family. Tested by an accredited EU laboratory.
Dermatologically tested.
Composition
Instructions for use
Packaging
Product ID
How to storage and validity
Technical DataSheet
100,00 g of the product contains:
Benzalkonium chloride 0,10 g; Orthophenyl phenolo 0,02 g; Isopropyl alcohol; parfum; propellants q.s.to 100,00 g.
Proceed with a thorough cleaning using a suitable detergent. Dispense evenly for a maximum of 3-4 seconds the product at a distance of about 20 cm to the area to be treated.
Let to act for 15 minutes. Repeat the treatment only if necessary.
Carefully read the instructions and directions for use on the label.
75 ml Can– Box containing 12 Cans
150 ml Can– Box containing 12 Cans
Q411 (75 ml)
Q409 (150 ml)
3 years.
The indicated period of validity refers to the product properly stored in its container and correctly used.
Store in a cool, dry place, away from heat sources.