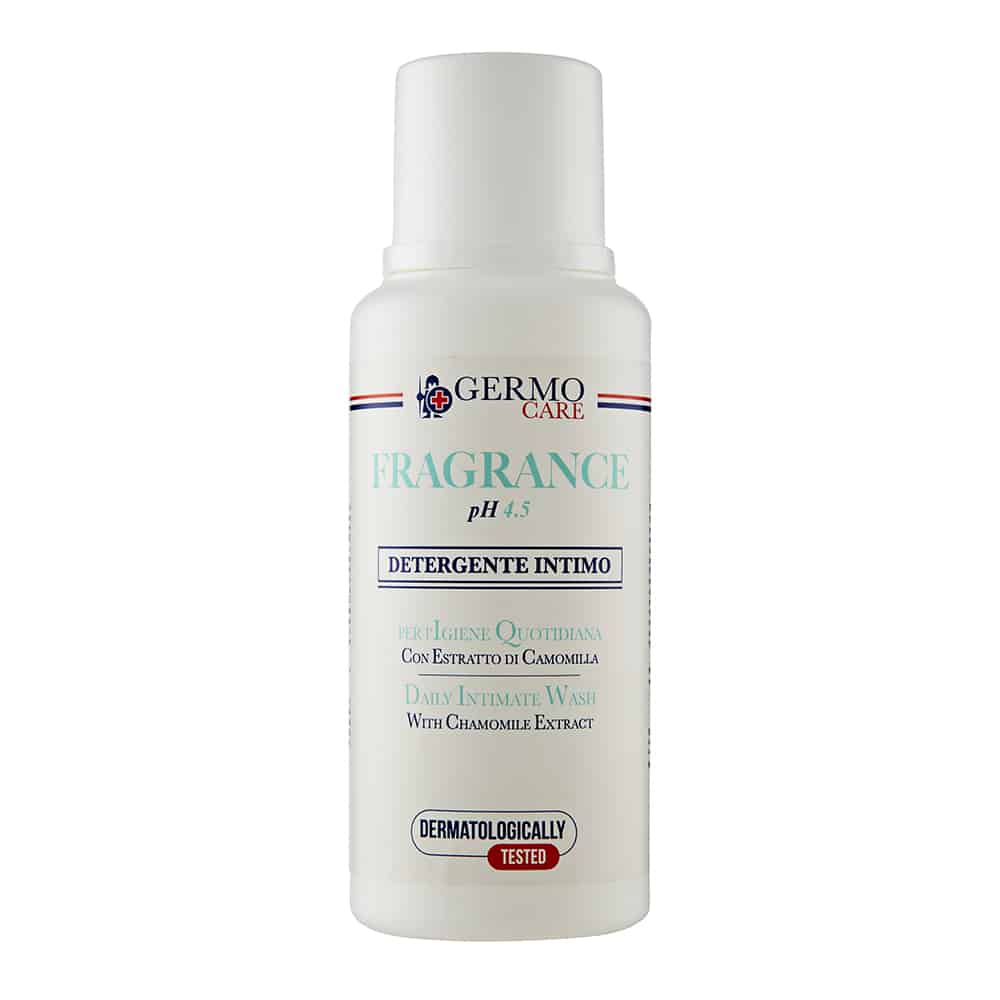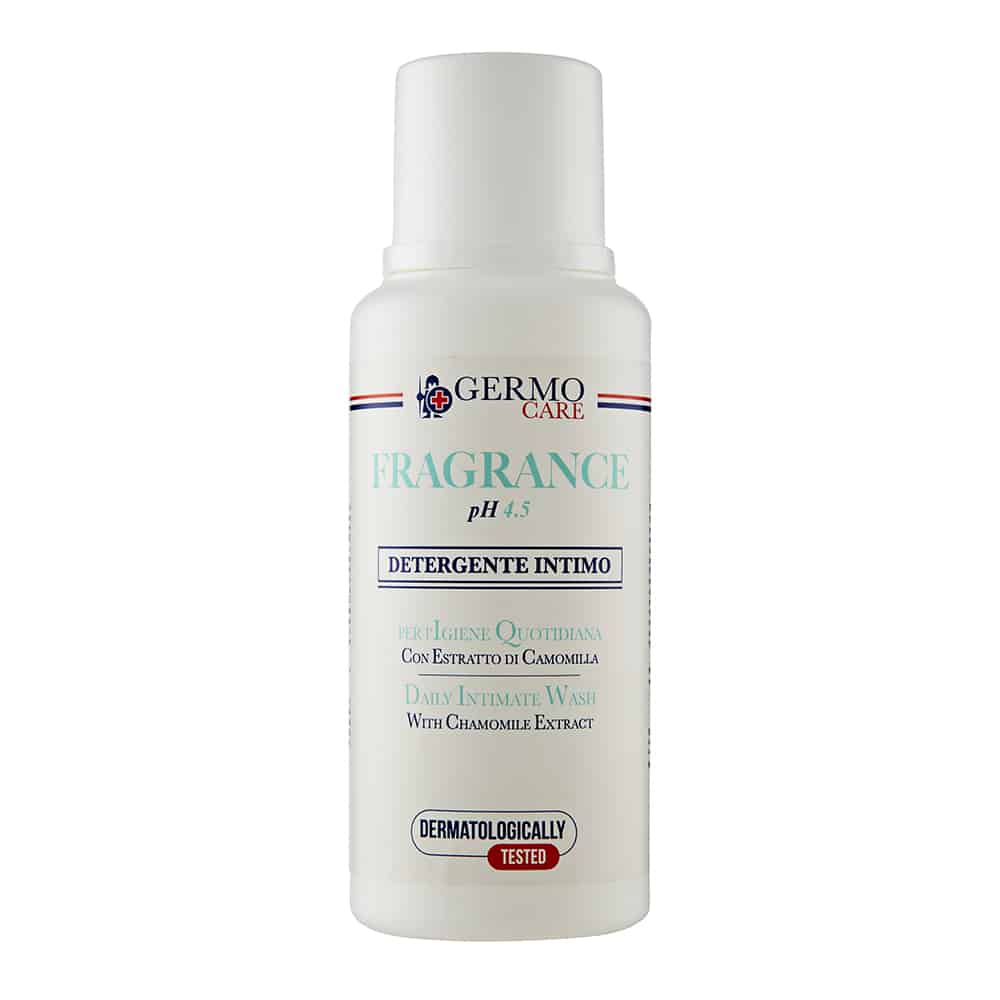 Fragrance Detergente Intimo
Liquid detergent with soothing properties.
FRAGRANCE DETERGENTE INTIMO is a liquid detergent with Chamomile that has soothing properties in presence of skin irritations or redness of the skin.
The product contains glycerin which, thanks to its moisturizing properties, keeps the skin soft and helps in case of dryness of the mucous membranes.
The 4.5 pH does not alter the natural microbial flora preserving the natural defenses of the mucous membranes for this reason is therefore suitable for daily female and male intimate hygiene.
It guarantees a long-lasting deodorant action and gives a pleasant sensation of freshness after each use.
Dermatologically Tested.
COMPOSITION
INSTRUCTIONS FOR USE
PACKAGING
Product ID
HOW TO STORAGE AND VALIDITY
Technical DataSheet
Ingredients: Aqua (water), Sodium Coceth Sulfate, Cocamidopropyl Betaine, Sodium Chloride, Glycerin, Cocamide Dea, Parfum (fragrance), Anthemisis Nobilis Flower Extract, Lactic Acid, Methylisothiazolinone, Methylchloroisothiazolinone.
Use daily as a normal cleanser for intimate use.
The product can be used diluted with water or applied on the palm of the hand to wash thoroughly.
After use, rinse with water to remove any product residue.
Carefully read the instructions and directions for use on the label.
250 ml Bottle – Box containing 12 Bottles
The product should be used within 12 months after opening (see the PaO symbol on the label ))))
Store in a cool, dry place, away from heat sources.